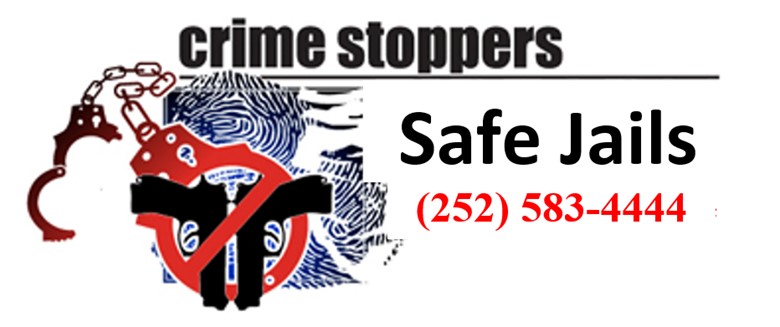 Inmates who step forward with anonymous tips leading to arrests will be eligible for cash awards through the program, based on an internally recognized model.
The Sheriff's Office and Detention Staff agree that most inmates want to do the right thing to keep their jail and neighborhoods safe but sometimes fear prevents them from stepping forward. The Halifax County Crime Stoppers Safe Jails Program offers the safety of complete anonymity while promoting responsibility and allowing inmates to take action against victimization and crime.
When to Call
Maybe you overhear someone bragging about having committed a crime.

Maybe you have information about contraband, cigarettes, drugs, or a weapon in the jail.

Maybe you have information about an officer bringing cellular phones or cigarettes to inmates.

Maybe you know someone who is driving a stolen car...or is hiding from the police...or is a robber or drug dealer.

Or maybe you just see something that doesn't look right. A person acting sneaky. Someone with a weapon. Someone using another inmate's telephone PIN.
If you aren't sure that what you saw or heard is really a crime, report it anyway. Let the law enforcement decide if it is worth investigating. It may be a clue to a big crime.
$25.00 Contraband in Jail

$50.00 Assaults/Theft in Jail

$100.00 Cigarettes/Drugs in Jail $100.00

$250.00 Cellular Phones or Non-Deadly Weapons in Jail

$500.00 Corrupt Officers/Staff or Deadly Weapons in Jail
Tips can be provided by use of the P3Tips, the Tip-Line, or by contacting a Detention Administrative Staff. The tipster's identity will remain anonymous to Crime Stoppers.