Firearm by Felon Program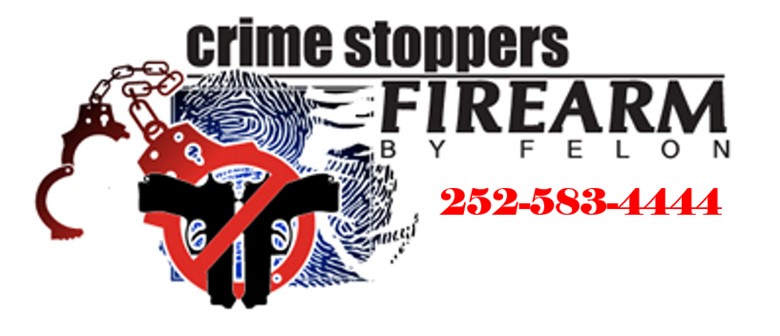 The Halifax County Crime Stoppers has launched a program intended to target felons carrying firearms in our community. The program will urge members of the community to forward anonymous information with the identity and whereabouts of a felon in the possession of a firearm. The anonymous tipster will be eligible for a $500.00 reward if an arrest is made as a result of their anonymous tip. Additionally, anyone in the public who forwards information leading to the arrest of a person illegally carrying a firearm may be eligible for a cash reward.
During this campaign the community is asked to call our firearm tip line at 252-583-4444
Illegal Carrying Firearm Arrest $50.00

Wanted Person/Drugs & Firearm Arrest $100.00

Felon with Firearm Arrest $500.00
Rewards range from $50 to $500 based upon the tip of crime or incident reported and a recommendation by the Board of Directors.
Tips can be provided by use of the P3Tips Mobile App., the webpage (www.halifaxcountycrimestoppers.org) or the Tip-Line (252-583-4444).
The tipster's identity will remain anonymous to Crime Stoppers.
For more information on this program, please contact us at halifaxcountycrimestoppers@yahoo.com.